RPAG National Conference 2022 Drive | Coming Soon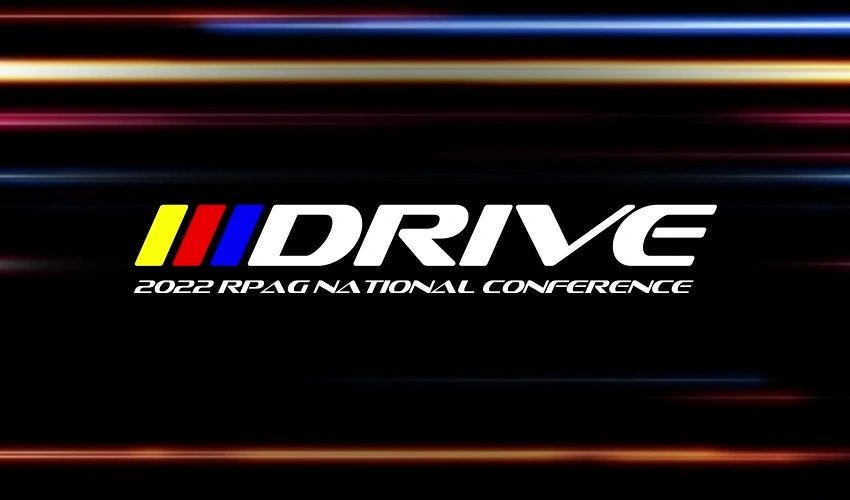 Our industry-leading event will highlight next-gen trends, insights, and solutions to turbocharge your sales. Network with the RPAG pit crew and fellow racers while getting up to speed on all facets of the retirement industry. This event will help you stand on the top step of the podium.
In a world where plan sponsors lack guidance for their retirement plans and the plan advisors need technology, support, and a dedicated advisor support team... RPAG comes to save the day. Coming September 11-13 | DRIVE to The Ritz-Carlton, Laguna Niguel, for a weekend you won't soon forget. Watch the video below, and if you haven't already, register now to enjoy the ride!
Join us for engaging content, dozens of main stage and breakout sessions from the industry's elite covering best-practices, investments, marketing, prospecting, practice management, and growing your business. This high-energy conference will give you the speed and confidence you need to be the best plan advisor you can be.
Roll up in luxury perched on a bluff overlooking the Pacific Ocean, staying at The Ritz-Carlton is a one-of-a-kind experience. Stroll down ocean paths to Salt Creek Beach, or shop and dine in world-famous Laguna Beach.
________________________________________
Looking for more information?
Contact the RPAG Support Team at support@rpag.com to learn more about RPAG and get help with our platform, suite of services, next-gen technology, or anything else!
Not an RPAG Member?