RPAG National Conference 2022 | DRIVE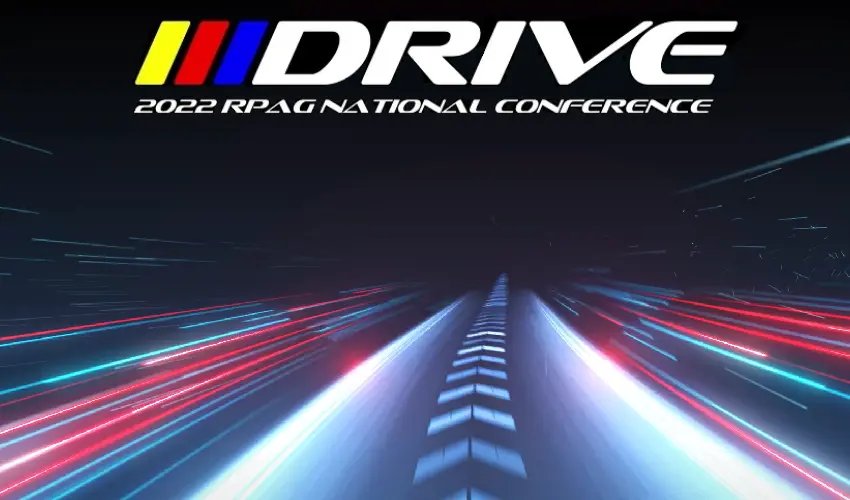 We had an outstanding turnout at this year's RPAG National Conference and hope you were able to make it to The Ritz-Carlton, Laguna Niguel at Dana Point. As a reminder all mainstage presentations will be uploaded to the resource center over the next couple of weeks.
We had some unforgettable sessions including:
Investment Tune-up: This was a great overview of the resources available at any RPAG member's finger tips. Great advice was given on building best-in-class investment line-ups and ESG resources with processes for managing volatility on the road ahead.
ERISA Cash Cab: Where we toured the landscape of recent ERISA developments.
The Asset Allocation Crisis: This was a monumental session spotlighting the retirement saving crisis and the industry's great strides to help close this gap.
Practice Management: We asked you to hold a mirror to your pit crew and asked. Have you created a team championship mindset? Is your team helping you get to the top of the podium?
Financial Wellness Driven by Advisors: This panel discussed how successful advisors have been differentiating themselves through financial wellness and how they use it to win more clients, increasing wealth management revenue and client retention.
Drive the Conversation: We heard from RPAG peers on how they are winning new business, retaining clients, cross-solving client issues and learned how to utilize the tools and resources at your disposal to leverage the unfair competitive advantage.
Thank you for joining us at the Ritz and making it another memorable event!


________________________________________
Looking for more information?
If you have any questions or want to get an overview of services/ resources available to you, please contact support@rpag.com to book a one on one meeting.