RPAG Helping Financial Professionals Move Forwards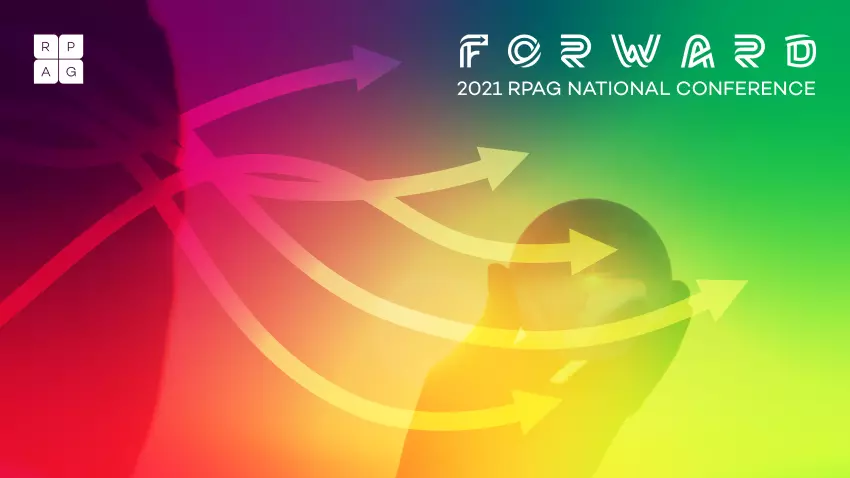 We were thrilled at the amazing energy, excitement and passion on display at the 2021 RPAG National Conference, held in September at The Ritz-Carlton, Laguna Niguel! The theme of the event was FORWARD and focused on how we, as an industry are moving forward, growing and evolving.
Prior to the conference, we asked some of our RPAG member advisors how they are "moving forward" and creating successful retirement outcomes for plan sponsors and participants. Check out the short video below:
Some highlights of the video:
"So we are very grateful to be where we are at today, we frankly we have had our best year ever, which is shocking as in many cases we didn't step foot in an office. We really tried to keep our people and our clients front and center Obviously leveraging digital technology and the RPAG platform" - Matt Cosgriff, BerganKDV Retirement Solutions
"An important thing that was helpful to us was relying on the RPAG WellCents program. Last august 2020 we decided to adopt and present that because they have a nice technology platform to help engage participants. knowing that this COVID process has created financial hardships with family members going on furloughs/ layoffs and other medical challenges they are facing at this time" - Phillip Harris Financial Integrity Resoures Management, LLC
"To stand out you have to be a thought leader and consultant that is not an option these days, the industry has changed so much where you can not just be a business advisor on a retirement plan. RPAG is that provider that is providing us with that thought capital, really keeping us in the loop of what's changing" - Basam Malik, Rehmann Financial
"It's challenging to keep up and it's huge to have a partner in your corner like RPAG it makes a big difference. I don't have to look for information they are bringing it to me which saves a lot of my energy" - Dalia Badajos, Benefit Management Specialists 360
________________________________________
If you have any questions or want to get an overview of services and resources available to you, that will help you move forwards, please contact support@rpag.com to book a one-on-one meeting.