New IRA Rollover Advice Exemption: PTE 2020-02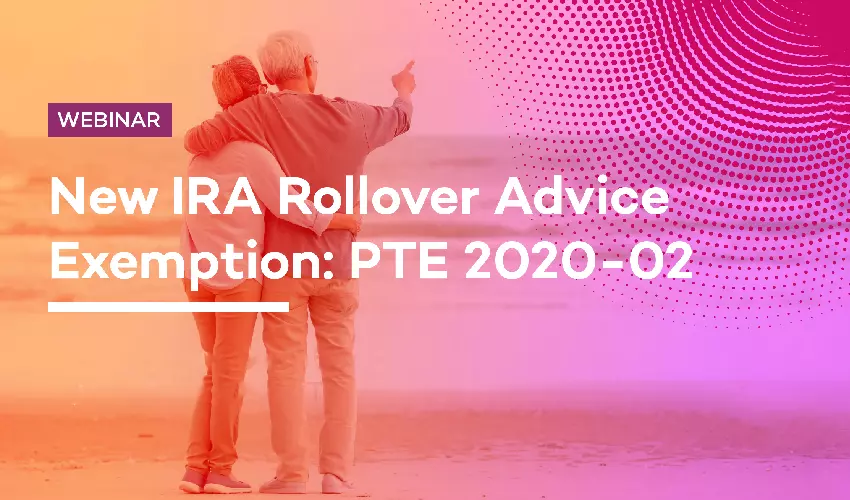 Prohibited Transaction Exemption 2020-02, Improving Investment Advice for Workers & Retirees, was effective February 16, 2021. Advisors who are providing investment advice to plan participants and IRA owners may not receive payments (e.g., commissions, 12-1 fees, revenue sharing), unless they comply with the conditions set forth in PTE 2020-02. PTE 2020-02 expressly covers rollover advice.

Advisors must satisfy the Impartial Conduct Standards beginning February 16, 2021, to receive payments based on rollover recommendations. And, beginning December 20, 2021, advisors must satisfy all the conditions of PTE 2020-02.

If your practice includes IRA rollover advice, you should watch the video below to learn what actions you should be taking right now to comply with PTE 2020-02.
________________________________________
Looking for more information?
Contact the RPAG Support Team, support@rpag.com, to learn more about RPAG, get help with our Platform, or anything else!
Not an RPAG Member?